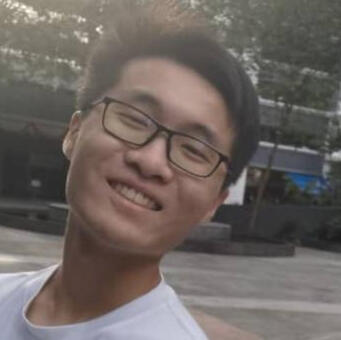 JIA SHING
---
kyuem a-level student, dabbles in web design and coding, has a strong desire to learn and is determined to provide value to others along the way.
About Me
Welcome! 👋

Hi there. My name is Jia Shing. I'm currently doing my A-Levels in KYUEM under the Khazanah Global Scholarship Program and is the incumbent Secretary of the Student Council.
I am an ardent fan of sitcoms and the compiled works of Dan Brown. I am also immensely passionate about anything that is related to productivity, organization and paperwork. There is this incredible sense of gratification I get when I see small components coming together and fitting beautifully into a system that serves the big picture. I also enjoy reading (fiction and non-fiction alike). Visit my Goodreads profile here to see my latest reads.
Recently, I have been diving into web design and coding as well to diversify my portfolio and to widen my horizon.
Click here to read more about me and the things I'm currently doing.
projects
Here are a few projects I'm currently working on. For more details, click here
PROJECT KYVID

THE EQUALITY PROJECT

PYTHON (CODING)

HTML, CSS AND JAVA
get in touch
If you have any enquiries or you wish to get in touch, don't hesitate do drop me a text or fire an email my way! Feel free to call me but please understand that in my efforts to be a self-professed productivity guru, my phone is currently on Do Not Disturb mode 24/7. Hence, the chance of me picking up a call is pretty minimal, but hey, there's no harm trying! Alternatively, send me a DM on my Instagram for a faster reply. Looking forward to hear from you soon!